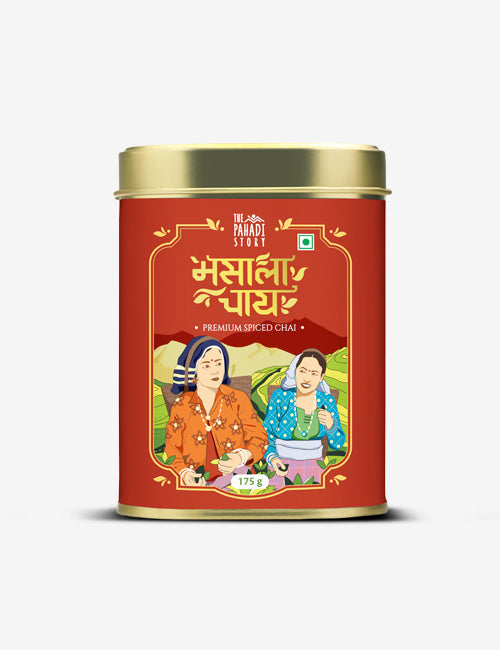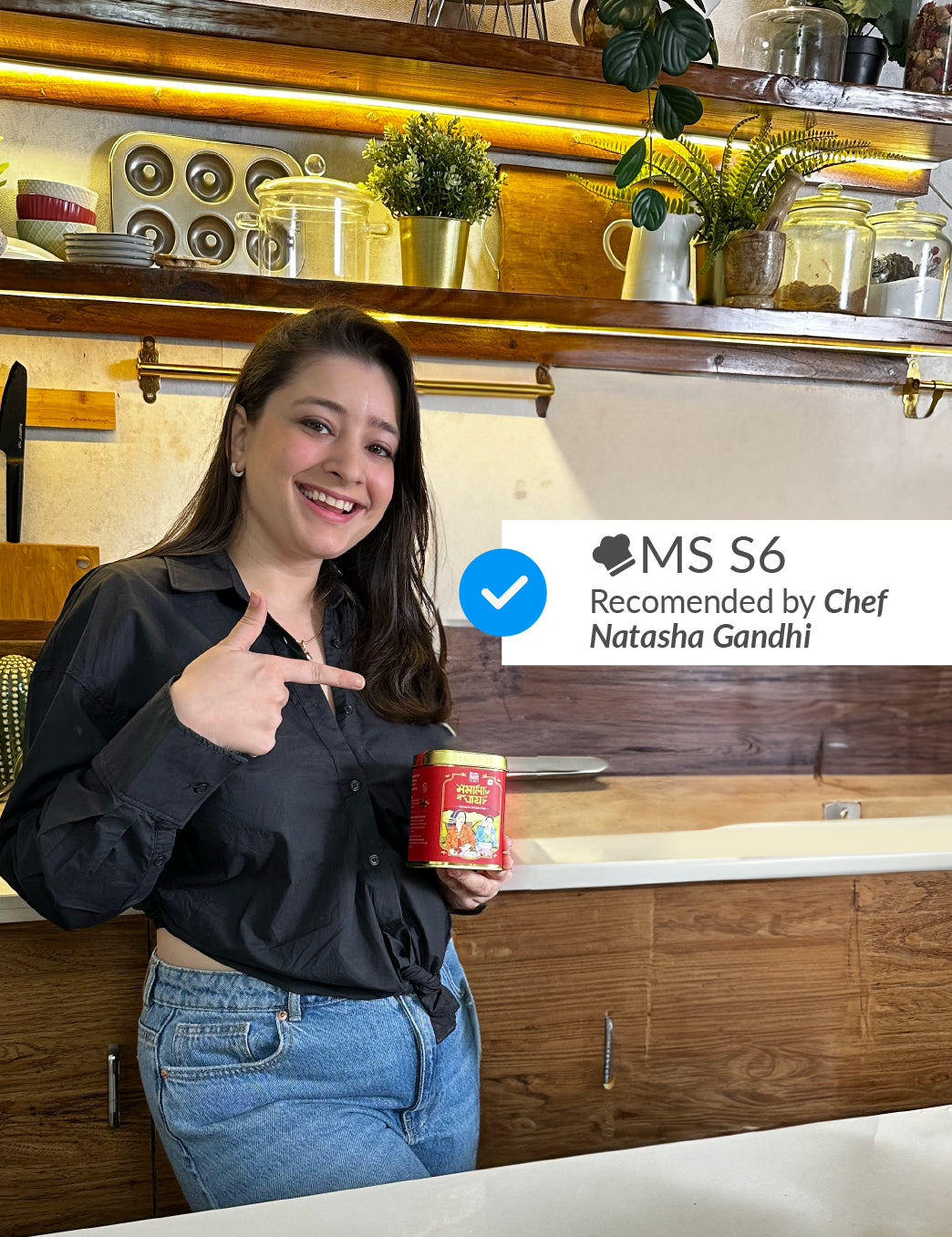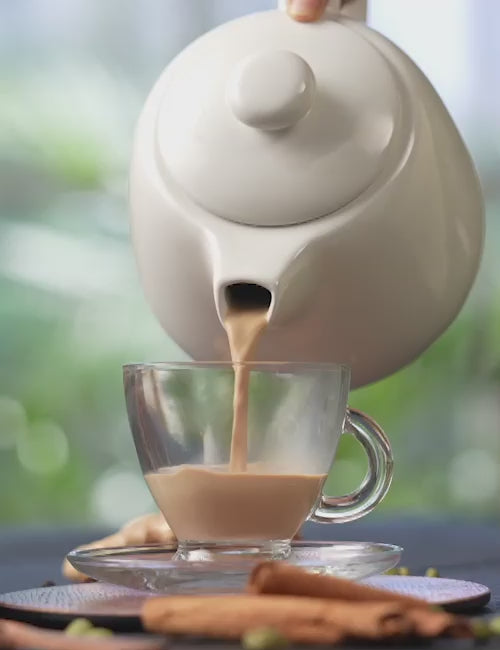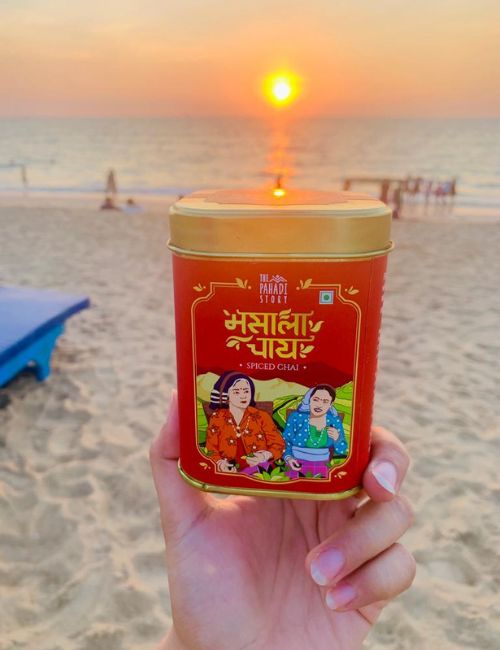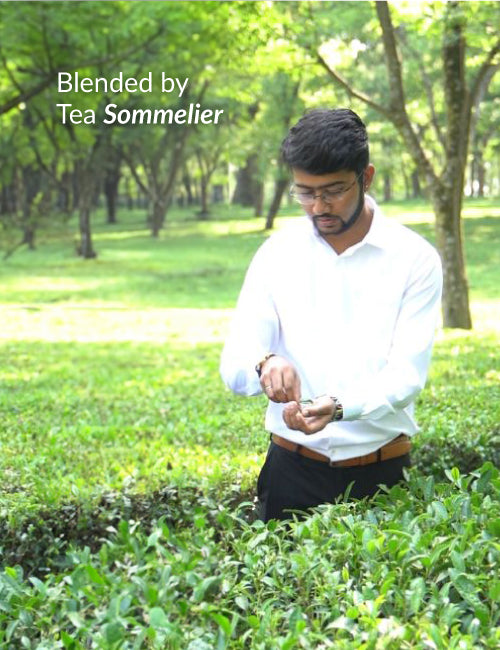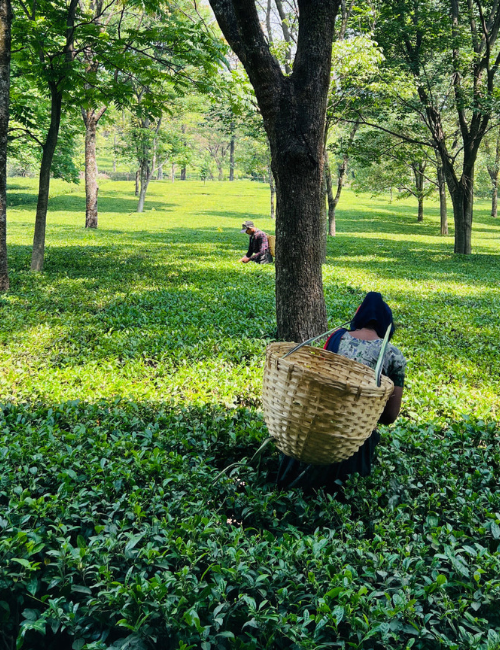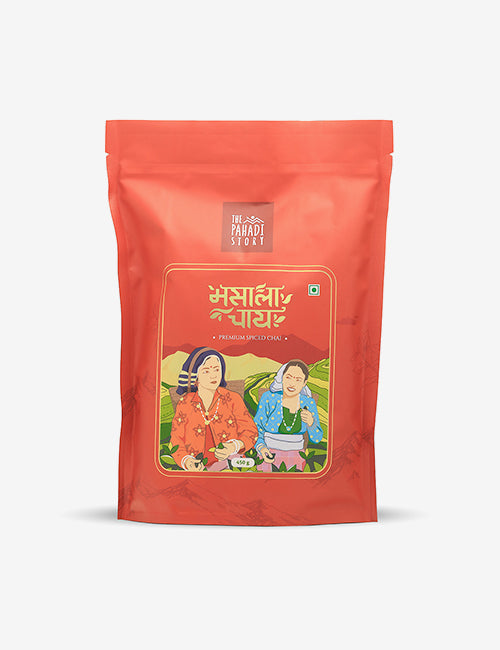 Description
Kadak Masala Chai
Kadak masala chai, the epitome of chai perfection, stands unrivaled in its bold and robust flavor. This cherished beverage holds a special place in the hearts of chai enthusiasts worldwide. From its invigorating aroma to its soul-warming qualities, our masala chai reigns supreme as the pinnacle of chai indulgence.
"My Best Tea"
Chef Natasha, Master Chef S6
"My 2nd Best Tea"
Chef Vicy, Master Chef S6
"My 3nd Best Tea"
Chef Ricky, Master Chef S6
Refreshing. Aromatic. Spiced.
Kadak Masala Chai
"My Best Tea"
Chef Natasha, Master Chef S6
"My 2nd Best Tea"
Chef Vicy, Master Chef S6
"My 3nd Best Tea"
Chef Ricky, Master Chef S6
MRP inclusive of all taxes
---
Experience the irresistible allure of our premium Masala Chai—a harmonious blend of Assamese summer harvest whole leaf tea and exquisite royal Indian spices. With each sip, indulge in a symphony of robust flavors that awaken your taste buds. Crafted from 100% natural ingredients, this delightful beverage not only satisfies your cravings but also offers numerous health benefits. Elevate your tea-drinking ritual and embark on a journey of flavor and wellness that will leave you craving for more.
Buy More. Save More. Empower More.

Free Premium Tea Spoon Infuser on orders above Rs.2999 / Free Stainless Steel Tea Infuser on orders above Rs.1999
🚚 Ships Tomorrow | 24 Hours Delivery in Mumbai
Free Delivery on order worth INR 999/- & above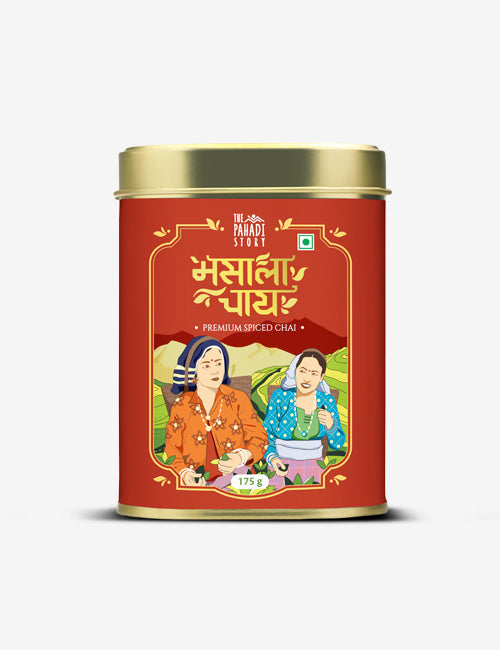 Highlights
Premium CTC Blend

No Dust.
Just pure Chai bliss

Masterchef Natasha Best-Tea

Loved By
Netizens

Pahadi Women Farmers

Every Cup Empowers

Pure Spices for strong flavor

Authentic
Flavour
An All-Natural Blend Of Nature's Most Refreshing
x
High-quality whole leaf CTC tea sourced from the Assamese summer harvest. Anti-inflammatory and good for oral health.
x
Provides sweet and spicy notes that will make you feel all cozy. High in antioxidants and improves gut health.
x
An explosive yet tasteful balance of flavours. Anti-inflammatory and good for maintaining oral health.
x
Soothes and comforts your soul with its refreshing notes of flavours. Strengthens immunity and relieves cold.
x
A kick of spice that'll wake you right up. Relieves bloating which makes it good for gut health.
x
An aromat that provides a warm, homely scent and a dash of spice to add onto the flavour. Packed with antioxidants and fights free radicals.
वसुधैव कुटुम्बकम
---
One World. One Family.
We are for them – the ones who wake up with the first ray of the sun, walk miles to their fields and sow love, for us to reap care. The Pahadi Story is for, and by, the women farmers of Uttarakhand. We are an act of compassion. When you choose The Pahadi Story, you choose to empower our community.
FAQs
Does Masala Chai Have Caffeine In It?

Caffeine is one of the major ingredients of masala chai. However, the caffeine content is very low, making the chai extremely healthy. It helps increase your alertness as the brain receives more oxygen and energises you. This makes pahadi chai a perfect drink to have before a workout.

What Are The Ingredients That Are Used To Make Masala Chai?

Masala chai comprises many common household ingredients like ginger, cardamom, clove, elaichi etc. This combination of these renowned Ayurvedic spices gives masala tea its distinctive flavour and numerous health benefits.

What Are The Main Benefits Of Masala Chai?

Masala chai helps in building immunity and reducing inflammation. The immunity-boosting effects of masala chai are due to the presence of several Ayurvedic herbs and spices carefully combined to give you maximum benefit, regardless of your predominant constitution (Vata, Pitta and Kapha).

What Is The Difference Between Masala Chai And Regular Chai?

Regular chai contains only tea leaves, while masala chai also has an incredible Ayurvedic blend of natural herbs and spices. This gives masala chai a very strong flavour and numerous health benefits instead of any regular chai.

Does It Contain Sugar?

Nope! Our masala chai is just a premium blend of spices and whole leaf black tea leaves. However, you can sweeten it with a healthy dash of honey!

What Kind Of Tea Is This Masala Chai? Loose Leaf, Tea Bags Or Teadust?

Our masala chai is neither an instant premix not does it come in tea bags. It is a premium mix of spices and whole black tea leaves that comes in a gorgeous tin.

Do You Need To Add Milk To This?

You can enjoy our masala chai black or with milk.

What Is The Best Time To Have Masala Chai?

Anytime's a good time for masala chai but it gives a particularly refreshing boost to cure the morning or midday blues.

Does This Contain Powdered Spices?

Our masala chai contains half-beaten spices to keep the aroma and benefits intact.

Can I Have This Everyday?

It is perfectly safe to consume our masala chai every day.

Where Do You Source The Tea From?

Our masala chai contains CTC black leaves sourced from Assam.
This product has no reviews yet.